The Knickerbockers were posting and toasting last night with 22 point 'W' over the Clippers at the Garden. Knicks improve to 8-3 at home and 8-0 when Clyde wears color combos that do not match. *I don't know if that is correct, but it sounds right*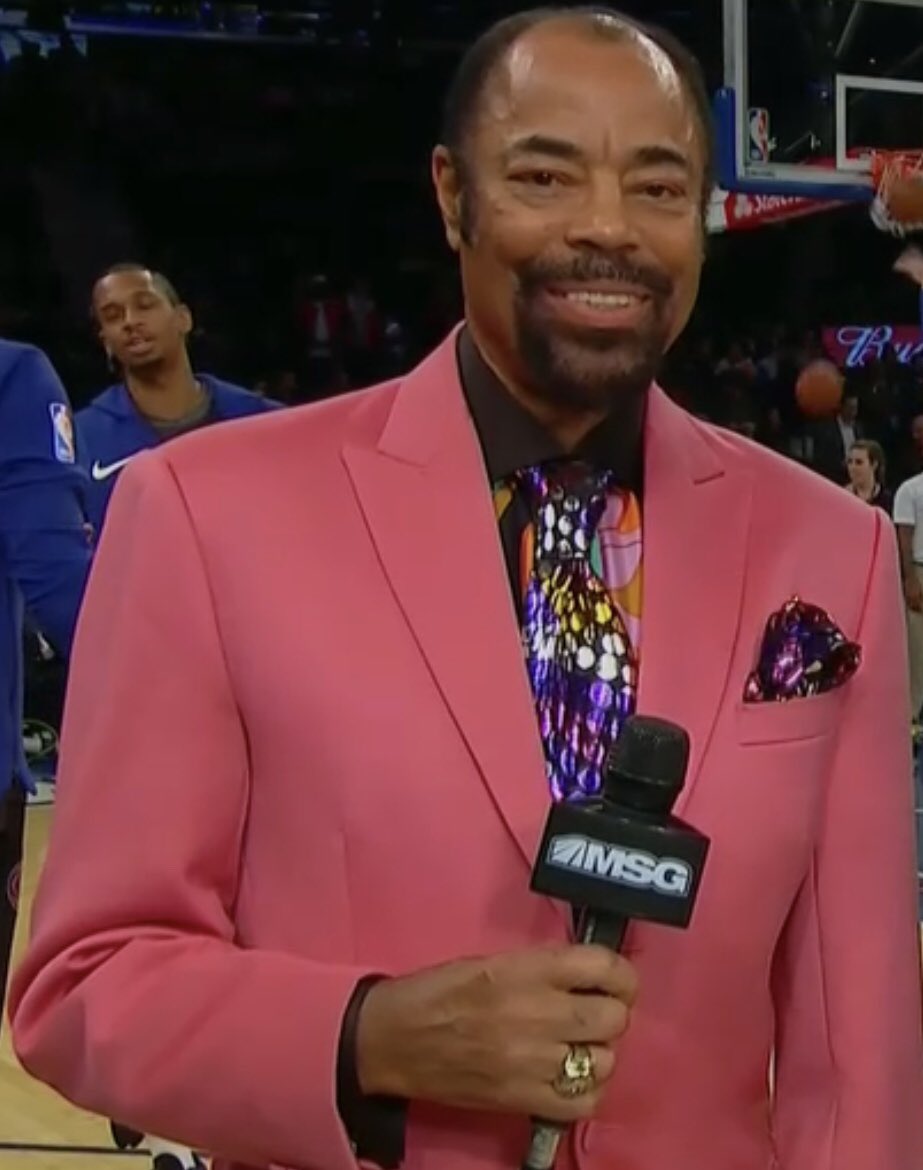 The Knicks handled the Clippers pretty easily last night who basically looked like an an AAU team that plays their games in a giant dumpster. They're bad. What has happened to the Clips? Chris Paul was the backbone of that team and now they have to resort to Austin Rivers and Patrick Beverly.
Don't get me wrong, Patrick Beverly is one hard-nosed S.O.B. If I'm walking down a dark alley way and someone steps to me, I know Beverly will have a bros back. Also, remember when the Knicks wanted to trade for Austin Rivers? Thank god they didn't because that guy is butt. He peaked when he hit that game winning shot at Duke like 7 years ago. And that was my Clippers rant.
Now for the real team. The Knicks rule at home, for now. I'll say it again, last season Knicks were 14-10, in 3rd place in the conference and we all left this giddy inside until they went to crap. So I'm trying very hard to to get to excited. But, they're good at home, minus the Cavs game.
KP had another off shooting night and still ended up with 25 points. Guy is a machine. If he can get 25 a night with that being a bad night, Knicks fans will take that every night. Kanter remains to be a beast. Bringing back the forceful inside rebound presence the Knicks had back in the day. If he fine tunes his interior 'D' at times and he could be an all-star they way he's playing this season. Phenomenal acquisition.
Dougie McBuckets, my boy, caught fire last night and ignited the Garden. Him and Kanter, and Frank, are fan favorites and when they get going, the crowd gets going. I wrote a piece awhile ago saying how Dougie will flourish in this offense and yup! This is the type of offense that fits his game perfectly, plus it's in the Garden, where he was a boss in the Big East tournament. Keep giving him minutes, let him stroke it and he'll continue to be a viable scoring option off the bench.
Timmy played decent, even with a sore foot, and is it just me or does it seem like Lee is always grabbing boards? Maybe, one of best rebounding shooting guard going.
Finally, Jarrett. This team needed Jarrett Jack and I never thought I'd say that. I didn't like it in the beginning because the guy is old, but man, this team moves and works so well with him conducting the offense plays it's nuts. Jack was feeling himself last night from floor, draining buckets to begin the game like he has the past two games. Jack is doing one hell of a job and exceeding expectations no Knick fan saw coming and it's remarkable. No complaints over here.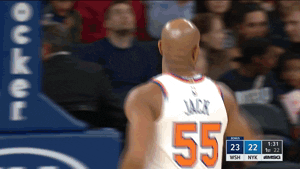 Knicks throat to rebound and punch the Raptors in their throats when they travel to the Mecca Wednesday. Knickstape.